What is Education Galaxy and What Does it Offer?
Are you looking for a revolutionary and adaptive learning platform to help your students maximize their learning gains? Introducing Education Galaxy, the innovative and comprehensive K-12 learning program that is transforming the world of education! This advanced platform offers access to thousands of engaging tasks, assessments, and personalized pathways all tailored towards optimizing student engagement and advancing individual achievement levels.
Unlocking limitless possibilities for learning, Education Galaxy is the perfect tool to ensure your students reach their fullest potential. Let's take a look at all Education Galaxy has to offer!
Start your journey now! This guide offers a lot – refer to the table of contents below to discover more!
Table of content
Core Features of Education Galaxy
A. Easy-to-Use Tasks: Education Galaxy provides users with easy-to-use tasks that are designed to help students learn more effectively. The platform features modules, lessons, assessments, and other task-based activities that are tailored to meet the needs of every student regardless of their learning capacity. Each task is designed to be straightforward and simplified so that even young learners are able to understand and complete the assignment accurately.
B. Education Galaxy allows users to easily access content from anywhere, offering full control over how they view it. Learners can benefit from the platform on laptops, tablets, phones, and other digital devices, as all materials are optimized for any device used.
C. Unified Assessments: Education Galaxy also makes it possible to provide unified assessments. Learners are able to take tests, quizzes, and other assessments online and receive results within hours. As a result, teachers and administrators are able to quickly gauge their students' understanding of their material without the hassle of manual gradebook updates.
D. Education Galaxy's adaptive learning platform makes it straightforward for educators to develop personalized experiences for each student. Automatically adjusting content to their current level of understanding, educators can tailor a piece of learning material to meet the learners' needs.
E. Personalized Pathways: Education Galaxy's personalized pathways make it easy for learner's to set and reach their educational goals. Each learner is given the tools and resources necessary to develop strategies for achieving their desired objectives. Plus, the platform provides tracking and progress reports to provide learners with an overview of where they are in their educational journey.
F. Detailed Reporting & Analytics: Education Galaxy provides users with detailed reporting and analytics so they are able to monitor the progress of each student in real time. This allows teachers and administrators to identify areas of improvement and tailor their instruction accordingly.
G. Education Galaxy offers a comprehensive K-12 curriculum targeting the individual needs of each student. With top-tier instruction and evaluation materials, teachers can customize their lessons for students of all learning levels.
How Education Galaxy is Transforming Education
Education Galaxy is an innovative platform designed to facilitate learning and assessment. With features designed to increase student engagement and improve performance, Education Galaxy allows learners, teachers and school districts to experience a spectrum of limitless possibilities.
By customizing learning paths to suit individual needs and interests, students are able to maximize their potential while districts benefit from comprehensive reports, detailed analytics and real-time data to make informed decisions. Furthermore, the platform helps to build professional-level skills, enabling students to develop a long-lasting love of learning.
With the added benefit of unified assessment, educators are able to target instruction and measure progress, helping to ensure continuous learning progress and meet district-wide goals. In short, Education Galaxy is invaluable for student engagement, district productivity, student achievement and overall academic gains.
The Benefits and Advantages of Education Galaxy
Education Galaxy offers an array of features to help schools and districts create personalized learning experiences to aid student growth. With its user-friendly tasks, accessible content, personalized pathways, and detailed reporting and analytics, users can strengthen problem-solving and leverage data-driven strategies that maximize course engagement.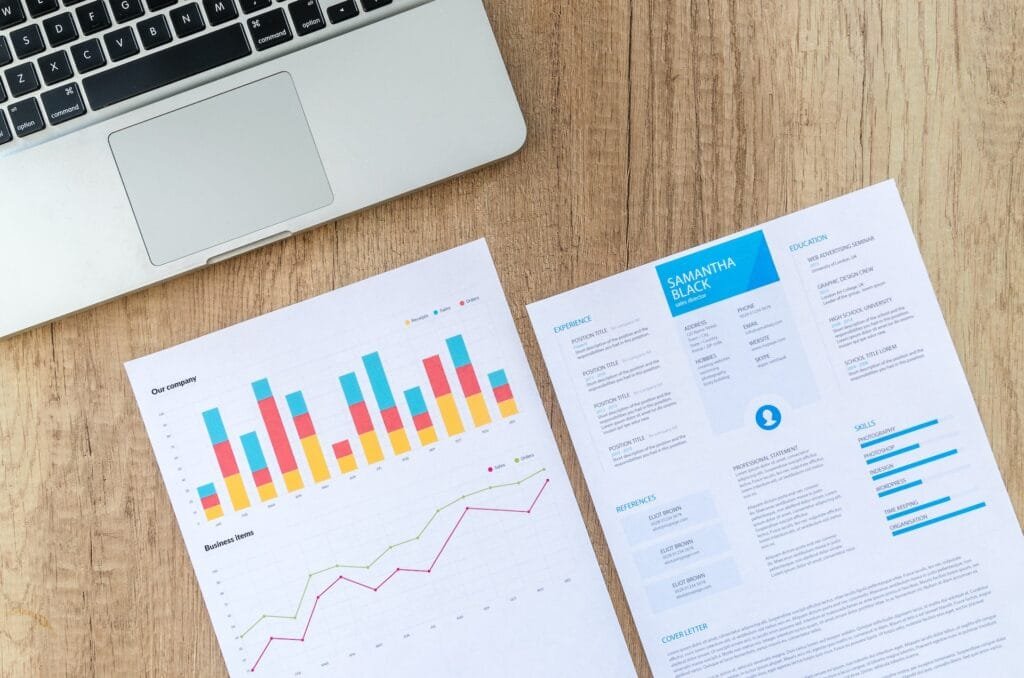 Education Galaxy's platform encourages personalized goals for every student. It tracks progress to ensure fast but achievable improvement for each student, no matter age. Furthermore, users are given a comprehensive K-12 curriculum with personalized learning pathways, enabling them to work at their own pace.
Education Galaxy also offers an adaptive learning platform, which adjusts to each student's level and progression. Ultimately, Education Galaxy's features provide solutions to a variety of educational issues, allowing the creation of meaningful learning experiences to benefit all users. Its easy-to-use tasks, adaptive learning platform and comprehensive K-12 curriculum are aimed at providing a personalized learning experience to enhance student outcomes.
How to Get Started with Education Galaxy
Getting started with Education Galaxy is simple, after purchasing the appropriate subscription, create a username and password and you are good to go! With access to an extensive library of content and assessments tailored to K-12 students, you can easily set individual or group goals, track progress, and even monitor learning activity online or via the mobile app.
From state standards to analysis of each student's progress, Education Galaxy offers plenty of learning tools for the modern educator.
Support & Tips for Getting the Most Out of Education Galaxy
Support & Tips for Getting the Most Out of Education Galaxy is the key to unlocking maximum value from the curriculum platform. Education Galaxy provides a comprehensive learning platform that offers various features, such as access to high-quality content, adaptive learning tools, detailed reporting and analytics, and personalized pathways for students. It also offers breathtaking opportunities to enhance student engagement and improve student achievement.
To gain access to these capabilities and to ensure successful use of the platform, it is important to know how to get the most out of Education Galaxy. To get the most out of Education Galaxy, it is recommended to take advantage of the various free resources and support options that the platform offers.
This includes exploring the resource library, attending webinars and using the help center features. Additionally, staying up-to-date on the latest tools, trends, and best practices relating to the platform is also recommended. By leveraging these resources and knowing the intricacies of the platform, educators can unlock the potential of Education Galaxy and better prepare their students for success.
Ideas for Integrating Education Galaxy Into Classroom & Distance Learning
Education Galaxy offers unparalleled access to resources and assessments designed to help students advance their understanding of core concepts and hone their problem-solving skills. In the classroom, this can support personalized learning pathways and instruction tailored to every student's preferences and goals.
Meanwhile, distance learning tools let teachers and students collaborate remotely to access resources real-time. District administrators are able to streamline processes further and access reports on student performance and district outcomes.
Education Galaxy facilitates the achievement of academic success with features such as predicting student performance, personalized instruction, and detailed analytics.
Unlocking Limitless Possibilities for Learning
Education Galaxy is revolutionizing how educators, students, and districts approach personalized learning. This innovative platform offers everything needed to assess, plan, and achieve success in K-12 education.
With streamlined tools, strategic pathways, and robust content libraries, Education Galaxy unlocks limitless possibilities for learning. By providing an adaptive learning platform with optimal outcomes in mind, Education Galaxy is effectively transforming educational methodologies and results.
With access to adaptive assessments, personalized pathways, instructional materials, and district management capabilities, Education Galaxy equips educators with all the necessary resources to transition to educational best practices. As a result, students are more engaged, districts are more productive, students are achieving higher levels of success, and professional competencies are developed to a high degree.
Education Galaxy provides an invaluable service and support, becoming the go-to platform for unlocking all realms of educational achievement.
FAQs
Q: What is Education Galaxy?
A: Education Galaxy is an innovative learning platform designed to create customized learning paths for each student. It offers comprehensive curriculum, engaging tasks, and adaptive learning tools to support personalized learning pathways.
Q: What are the main features of Education Galaxy?
A: Education Galaxy offers easy-to-use tasks, accessibility of content, unified assessments, an adaptive learning platform, personalized pathways, detailed reporting and analytics, and a comprehensive K-12 curriculum.
Q: What are the benefits of using Education Galaxy?
A: Education Galaxy can help positively impact outcomes of all students, cultivate course engagement, build mastery in problem-solving, leverage data-driven strategies, and minimize barriers to access for all.
Q: How can I get started with Education Galaxy?
A: To get started with Education Galaxy, you will need to purchase a subscription before activating a new account. Once your account is activated, you can access content and assessments, and set goals to monitor progress.
Q: Are there any additional resources or tips to get the most out of Education Galaxy?
A: Yes! There are many resources, tips, and strategies available to help you maximize Education Galaxy utilization and streamline the use of the platform. You can find additional resources and helpful links below.
Advantages and drawbacks
Education Galaxy is an innovative platform which has the potential to revolutionize education by providing comprehensive curricula and unified assessments, as well as easy-to-use tasks to aid in learning. However, its implementation can come with certain drawbacks, such as a possible high cost of access, time commitment in mastering the features, and perhaps inaccurate data.
But, its benefits should not be underestimated, such as improved student achievement resulting from better access, enhanced student engagement and problem-solving skills, and data-driven strategies which can maximize effectiveness. All in all, Education Galaxy may be a costly and complex venture, but its advantages far outweigh the cost. Dive deeper into the pros and cons of education galaxy.
What Research Says About Education Galaxy
Studies have consistently found that incorporating Education Galaxy into classrooms has enabled increased engagement and mastery among learners of all ages and backgrounds. Teachers using the platform have witnessed improved student outcomes, as it can be tailored to personalize instruction according to individual needs.
Assisted by its adaptive learning platform, detailed reporting features, and analytics, Education Galaxy has become a paramount teaching tool, aiding in the informed delivery of content and revolutionizing learning. Its ability to improve the learning process is showcased in its use of technology to enhance and optimize student learning outcomes.
What the Future of Education Galaxy Holds
Realizing its potential to revolutionize learning, Education Galaxy looks to the future with an arsenal of advanced features and services. With its data-driven approaches, personalized pathways, and customizable curriculum, this cutting-edge platform is equipping students and teachers for the modern educational experience.
Not only does Education Galaxy offer a traditional learning platform, but it is also investing in new elements, such as gamification, digital devices, and virtual learning tools, to further enrich its offerings.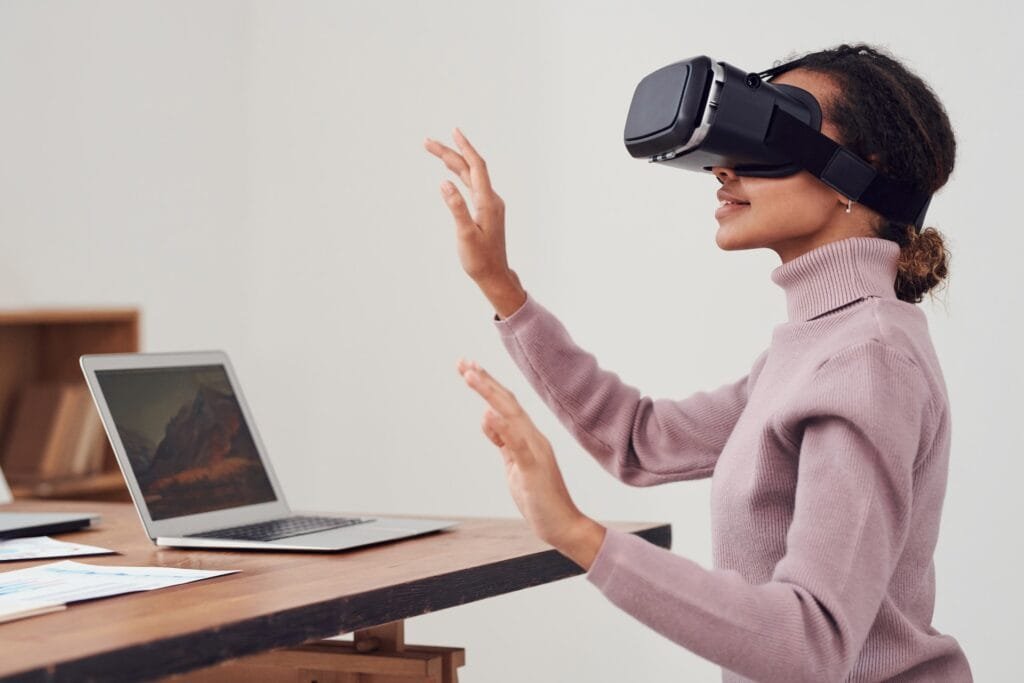 Predictions suggest Education Galaxy's influence will only continue to grow as more schools adopt its solutions. Thus, Education Galaxy is set to revolutionize learning as we know it.
Effective Strategies for Maximizing Education Galaxy Utilization
Understanding the full scope of Education Galaxy's capabilities is essential for optimizing its use. This includes exploring the available content, assessments, personalized pathways, and data gathering and reporting features.
Using adaptive learning helps students maximize their learning by focusing on topics specifically meant for their individual skills and styles. Additionally, finding ways to effectively integrate Education Galaxy into the classroom or distance learning environment is key to maximize the platform's usage and benefits.
By having a thorough knowledge of everything the platform offers and applying strategic planning, users can unlock limitless possibilities for learning and maximize educational opportunities for all students.
Troubleshooting Common Issues
Solving common Education Galaxy issues is essential to getting the most out of the platform. Through their website, Education Galaxy provides access to an extensive Knowledge Base—featuring step-by-step answers to frequently asked questions—and a Help Desk for further advice.
Additionally, users can stay up-to-date with the latest software updates to address many of the most common problems. For additional support, detailed information about a user's technical problems can be provided to Education Galaxy. Ultimately, accuracy and attention to detail are the keys to successfully solving any Education Galaxy issue.
Different Ways to Incorporate Education Galaxy
Education Galaxy is a comprehensive learning platform offering K-12 students and teachers access to differentiated instruction, personalized pathways, easy-to-use tasks, detailed reporting, unified assessments, and more. Incorporating Education Galaxy into instruction can be done in various ways, regardless of the model used. Virtual and hybrid instruction can benefit from the ability to create custom courses encompassing K-12 curriculum.
Teachers can construct engaging learning experiences and students can cultivate essential academic and professional-level skills. For blended learning, tools like Instant Quizzes and Study Island can create customized learning plans and monitor student progress. Data-driven strategies such as real-time data and reports can be utilized to maximize student achievement gains.
In the traditional setting, Education Galaxy can be used as a supplemental platform. Teachers can create tasks, assessments, and lessons to provide differentiated instruction and targeted support, as well as real-time assessments, immediate feedback and follow-up, and progress tracking. The right tools can help teachers unlock limitless possibilities for learning with Education Galaxy.
Helpful Tips for Streamlining Education Galaxy Use
Education Galaxy provides an incredibly powerful learning platform to help deepen student engagement and maximize academic potential.
Streamlining your use of this platform is key to making the most of its features and capabilities. Here are some helpful tips for streamlining your use of Education Galaxy:
1. Get familiar with the main dashboard, menus and navigation tools in Education Galaxy to quickly access content and other features.
2. Stay organized and segment your content into relevant folders or categories.
3. Utilize the powerful reporting and analytics features to measure achievement and identify areas for improvement.
4. Take advantage of the personalized pathways to help students customize their learning experiences.
5. Leverage the data-driven strategies available to inform, guide and improve learning outcomes.
6. Explore the various ways to incorporate Education Galaxy into the classroom and distance learning.
By following these tips, you can quickly learn to use Education Galaxy and maximize its potential to help foster deeper engagement, improve student performance and make learning more efficient.
Differing Opinions & Perspectives on Education Galaxy
Educators, students, and parents have varying perspectives on the use of Education Galaxy, an emerging education technology. While some see potential for it to accelerate student achievement, increase engagement, and improve retention of material, others doubt its effectiveness and think traditional teaching methods are the only reliable way to ensure students adequately equip themselves with essential skills.
It is essential to remember neither view is completely right or wrong and that a collaborative effort between all parties is the best way to determine the most beneficial approach to learning.
Respectful dialogue is needed in order to assess the pros and cons of Education Galaxy, allowing us to craft an effective and integrated strategy for education.
Additional Resources & Links
Education Galaxy is a comprehensive, adaptive platform designed to maximize educational potential by leveraging data-driven strategies that positively impact outcomes of all students. It's characterized by easy-to-use tasks, unified assessments, and a personalized platform, as well as course engagement enhancements that cultivate student enthusiasm and district productivity.
With its impressive selection of resources, such as WizIQ, Footsteps2Brilliance, and ABCMouse, Education Galaxy unlocks limitless possibilities for learning.
Here are some additional resources and links:
| | |
| --- | --- |
| 1 | WizIQ: An e-learning platform that offers workshops, courses, and other interactive learning experiences. –https://www.wiziq.com/ |
| 2 | Lexia Learning: An educational tool for literacy and language arts that allows for adaptive, personalized learning. – https://www.lexialearning.com/ |
| 3 | Imagine Learning: An award-winning language and literacy program for K–12 English language learners. – https://www.imaginelearning.com/ |
| 4 | Dreambox Learning: An adaptive and personalized K–8 mathematics learning platform. – https://www.dreambox.com/ |
| 5 | Big Universe Learning: Digital literacy solutions that improve engagement and increase achievement. – https://www.biguniverse.com/ |
| 6 | i-Ready: An online assessment and instruction program designed to help students achieve their potential. – http://www.i-ready.com/ |
| 7 | Study Island: Online learning program that promotes educational mastery and success in students. – https://studyisland.com/ |
| 8 | Reading A-Z: Online reading program with thousands of eBooks, worksheets, activities, and more. – https://www.readinga-z.com/ |
| 9 | HMH Education Group: Comprehensive solutions that provide comprehensive solutions to educational content needs. – https://www.hmhco.com/ |
| 10 | For Penguins (formerly Known As Education City): An engaging learning platform aimed at making learning fun for K–8 students. – https://www.educationcity.com/ |
| 11 | Kids Discover: Offers learning resources with multiplatform access for kids and educators. – https://www.kidsdiscover.com/ |
| 12 | Education.com: Digital learning solutions and materials for kindergarten through grade 12. – https://www.education.com/ |
| 13 | Khan Academy: A free, world-class education for anyone, anywhere. – https://www.khanacademy.org/ |
| 14 | Tutor.com: Offers live homework help, writing support, and tutoring for all ages. – https://www.tutor.com/ |
| 15 | Footsteps2Brilliance: A language learning program designed to make language learning fun and interactive. – http://www.footsteps2brilliance.com/ |
| 16 | ABCMouse: An online educational program designed to help young learners build a strong foundation. – https://www.abcmouse.com/ |
| 17 | Summit Learning Platform: Personalized learning platform that helps students develop a growth mindset. – https://www.summitps.org/ |
| 18 | LightSail Education: An innovative digital reading platform with over 6,000 digital books and assessments. – https://lightsailed.com/ |
| 19 | Achieve 3000: Online reading program that helps students progress at their own pace. https://www.achieve3000.com/ |
| 20 | Education Galaxy: a web-based resource designed to help K-8 students in the United States practice and master their skills in various subjects. –https://educationgalaxy.com/ |
The above websites feature innovative and adaptive learning platform for growth.
Conclusion: Unlocking Limitless Possibilities for Learning
Education Galaxy, the perfect platform for students to discover their learning capabilities without limit. A comprehensive curriculum, assessments, and personalized pathways– Education Galaxy is changing the face of education as we know it. Unlocking the potential of all learners, young and old, Education Galaxy is the ideal tool to maximize educational success and craft a better future.
Ready to boost your student's prospects? Try Education Galaxy and unlock the power of learning without limits.
Checkout our blog on: Education Book: 18 Reasons To Own An Education Book